TIBCO Cloud™ Composer - Analytics App
Pattern - Analytics App, is a sample that just connects TIBCO Cloud™ Spotfire.
The Pattern application Analytics App, contains the essentials to open a Spotfire Dashbord and take action. It is based on the Spotfire Implementation stored here, and known as Spotfire Wrapper.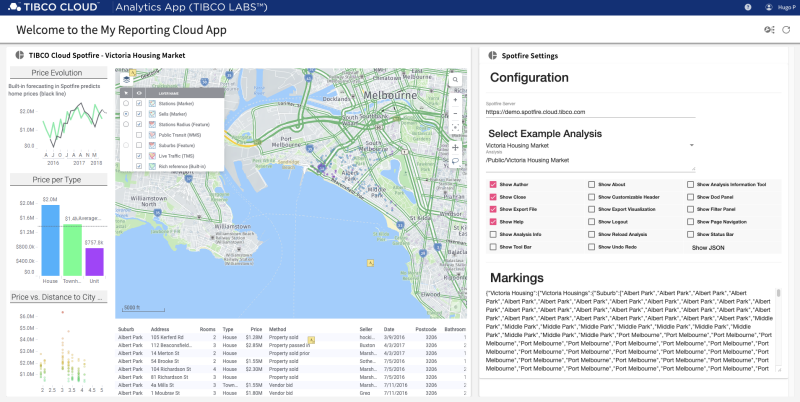 Video
a detailed Video of building a similar App from scratch End to End.
Note
This Pattern App is using some Services Offerings of the TIBCO Cloud™ Live Apps Subscription, e.g. Shared State to store Application Configurations. Also if the App should be hosted on TIBCO Cloud™, a TIBCO Cloud™ Live Apps Subscription is needed to upload the App to the Web Resource Provisioning Service.
License
Copyright © 2021. TIBCO Software Inc.
This file is subject to the license terms contained in the license file that is distributed with this file.
Please see 'TIB_cloud-composer_x.x.x_license'.pdf/.txt for details of license and dependent third party components referenced by this library.